Invitation to join PCFA at our Ask The Experts Webcast
June 13, 2018 @ 7:00 pm

-

8:00 pm
When

7:00pm – 8:00pm
13 Jun 2018

Where

Online – join via computer, smart phone and tablet
Australian Eastern Standard Time (AEST)
Prostate Cancer: Sex, Intimacy and Relationships
Join Prostate Cancer Foundation of Australia online during Men's Health Week 2018.

About the Webcast
Please join us during Men's Health Week for a free, online Q&A webcast.
Our panel of leading health experts will discuss some of the possible effects of a prostate cancer diagnosis on sex, intimacy, and relationships, including:
The impact of erectile dysfunction (ED), practical tips on how to talk about ED with your health care team, and different treatment options
Some of the challenges that you may face around relationships and intimacy, and ways to move forward.
Registration is free and the webcast is open to all people affected by prostate cancer, including partners, family, and friends.
You can ask our panel of experts a question from the comfort of your own home or office wherever you may be during the live broadcast on the night.
Please complete registration to receive further details about this session. If you are unable to make it at the time of the live broadcast, we will be able to notify you of where and how you can watch the webcast at a later date.
If you are having trouble accessing the registration form try here or call the Network Helpline on 1800 00 22 98.

About the Host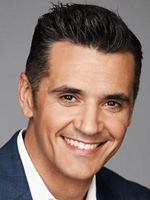 Ricardo Goncalves
Ricardo Goncalves is a presenter, and finance editor for SBS World News and fronts Small Business Secrets. He has covered news globally, filing stories from the Middle East, LA and New York's Ground Zero. He started his television career in 1998, as a regional reporter at WIN News Wollongong and has appeared on Today Tonight Sydney, Seven News Sydney, Sunrise, Nine News Melbourne, Sky News and Sky News Business.
His most memorable pieces of work include interviews with Portuguese President Anibal Cavaco Silva and Virgin's Sir Richard Branson. He's a keen public speaker, holds a Bachelor of Commerce in Marketing and Economics, and has a Portuguese background.
Panel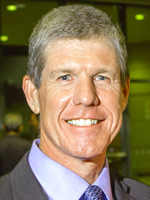 Dr Michael Gillman
Dr Gillman received his medical degree in 1988 from the University of Queensland, and is nationally recognised as an expert in male sexual health issues. He opened the Men's Health Clinic in Queensland, in 1993, with a focus on providing the highest standard of medical care for men.
He is a Fellow of the Royal Australian College of General Practitioners and is an affiliate member of Australasian Chapter of Sexual Health Medicine (AChSHM) which has been established within the Adult Medicine Division of the Royal Australian College of Physicians.
Dr Gillman is frequently asked to present at national and international medical conferences and is regularly interviewed by the media as an expert on male sexual health issues.
He has worked on clinical research projects and has been involved in published clinical papers in international journals. He has co-authored Australian Guidelines for Clinical Practice and has also co-authored a chapter in the medical textbook 'Lifestyle Medicine.'
---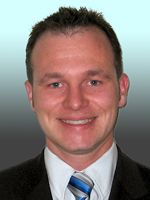 Dr Tom Jarvis
Dr Tom Jarvis is a highly qualified urologist and urological surgeon in Sydney, Australia. He has completed extensive local and international training.
He currently works at Chris O'Brien Lifehouse and Prince of Wales Public and Private Hospitals. There he sub-specialises in functional urology and, in particular, returning urinary and sexual function to people after their treatment for cancer. He understands the ins-and-outs of the local Australian health care system, and the importance of easy access to both public and private hospitals.
Dr Jarvis completed a highly sought after fellowship in New York, USA, in Pelvic Reconstruction, Voiding Dysfunction, Neurourology and Female Urology. He has worked with world leaders in benign prostatic hyperplasia, voiding dysfunction, female urology, pelvic floor reconstruction, prosthetic urology, neurourology and oncological reconstruction.
He is currently a lecturer at the University of New South Wales and has a strong interest in clinical research. He has published scholarly articles in numerous international and local journals.
---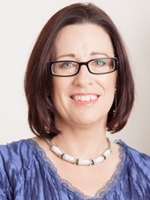 Liz McKervey
Liz McKervey is the Prostate Cancer Specialist Nurse at Chris O'Brien Lifehouse, Sydney and is a member of the NSW Urological Nurses Society, The Australian and New Zealand Urological Nurses Society and The Society of Australian Sexologists.
Liz has been a Registered Nurse for over 25 years and brings experience from private practice and hospital base nursing care. Liz is a Clinical Nurse Specialist in Urology and most recently a Clinical Nurse Educator in Prostate Cancer.
Her passion for men's health has been a driving force through her career. Liz completed a Masters in HIV, STIs and Sexual Health Counselling to support Prostate Cancer survivors and their partners, and she regularly speaks to Support Groups on the topic of prostate cancer care.
---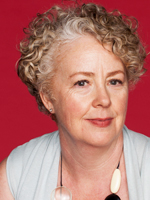 Professor Jane Ussher
Jane Ussher is Professor of Health Psychology, in the Translational Health Research Institute, at Western Sydney University, Australia. Her research focuses on examining subjectivity in relation to the reproductive body and sexuality, and the gendered experience of cancer and cancer care. As a trained clinical psychologist, she has developed psycho-educational interventions in the field of cancer care, addressing sexual changes after cancer, fertility concerns, and the needs of cancer carers.
She is author of over 250 papers and chapters, 10 books, and is editor of the Routledge Women and Psychology book series. Her current research focuses on LGBTI experiences of cancer.
She was chief investigator on a PCFA funded project, examining gay men's experiences of prostate cancer, and is co-editor with Janette Perz, J. & Simon Rosser of the book Gay and Bisexual Men Living with Prostate Cancer: From Diagnosis to Recovery (2018) New York: Harrington Park Press.
---
This event is proudly sponsored by Astellas.
Share This Story, Choose Your Platform!